---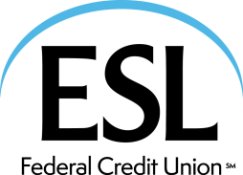 Why Choose ESL Federal Credit Union over a Traditional Bank?
We're creating something special at ESL. And we invite you to join us. Becoming a member of the largest, locally led financial services organization in our area is easier than you think. Enjoy all the benefits of banking with knowledgeable, helpful professionals who really do answer to you.
When you belong to a credit union, you're more than a customer or client. You're a member of a growing organization truly committed to this community.
That's why we put so much effort into helping Greater Rochester reach its potential. That's why we go out of our way to create value for all of the people who depend on us. And that's why we work hard every day to become the best financial services organization around. So we can achieve our Number One Priority: helping members like you achieve your goals.
On behalf of all of us at ESL, we look forward to serving you.
---